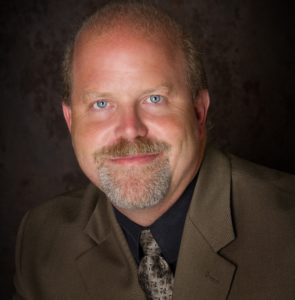 Dr. Shuler founded Provident Orthopedic and Sports Medicine Center to provide high quality patient focused Orthopedic and Sports Medicine care for patients in Central Florida.  His lifelong philosophy is that if something is worth doing, it is worth doing right and he combines it with the Golden Rule.
Dr. Shuler is board certified in both Surgical Sports Medicine and General Orthopedic Surgery with a focus on joint replacement, arthroscopy, hand, and upper and lower extremity surgery.  He derives great satisfaction from being able to improve other people's lives by helping them overcome a broad spectrum of orthopedic conditions.
Dr. Shuler received his Board Certification in Orthopedic Surgery in 2003 and his additional Board Certification in Orthopedic Sports Medicine in 2010.  He has been a member of the Arthroscopy Association of North America (AANA) since 1998 and completed an AANA mini-fellowship in Shoulder Arthroscopy.  Dr. Shuler has utilized his training and experience to educate medical and physicians' assistant students, and instruct operating room personnel in the use of Orthopedic instruments and techniques.
For 13 years prior to coming to Central Florida in 2013, Dr. Shuler was in practice in Wisconsin.  He and his wife  have enjoyed continuing to raise their 4 children in the Ocoee / Winter Garden area.
When he is not with his family or enjoying his favorite activities: waterskiing, swimming, biking, and camping, Dr. Shuler can be found "tinkering" and fixing things.
Dr. Shuler grew up with an appreciation for orthopedics stemming from first-hand experience during his childhood.  Though he ultimately returned to his childhood interest in Orthopedics, he once wandered down a different career path.  Dr. Shuler graduated Summa Cum Laude from Michigan Technological University with a degree in Electrical Engineering.   Having been awarded a scholarship from General Motors, he worked for them during college and after graduation performing advanced product development and systems applications engineering.
In 1992 he returned to Michigan State University College of Human Medicine to obtain a M.D. and subsequently completed an affiliated General Surgical Internship and Orthopedic Surgical Residency.
Contact Us
Phone: 407-906-3621
Email: pam@providentortho.org
Fax: 407-614-3171
801 Marshall Farms Rd Ocoee, FL 34761
Marshall Medical Center near intersection with Maguire Road